Challenges facing precast designers and manufacturers
Source: allplan.com; Allplan Precast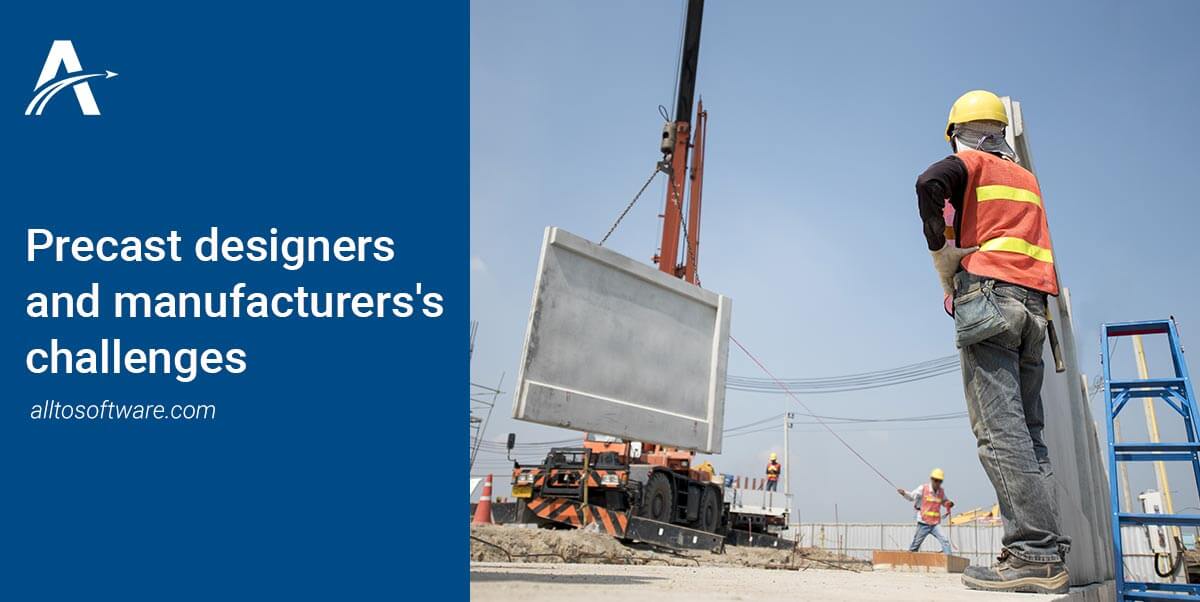 There has never been a better time to be in the precast concrete business. A range of market conditions means that demand for precast components is seeing unprecedented growth. The onset of a digital era combined with the climate emergency, labor and resource shortages, and a global pandemic has triggered lasting changes that have left no sector untouched.
The precast concrete sector has grown as a result of these factors – the efficiency, cost-effectiveness, and enhanced eco-friendliness of precast components has attracted increased interest and driven demand. In fact, according to Grand View Research, the global precast concrete market is set to grow by 45% from USD$95.76 billion to USD$139.33 billion between 2021 and 2028.
Grand View Research, Precast Concrete Market Size, Share & Trends Analysis Report By Product (Structural Building Components, Transportation Products), By End-use (Residential, Infrastructure), By Region, And Segment Forecasts, 2021 – 2028, February 2021
However, change and growth also brings challenges. To stay competitive and keep up with demand, working efficiently is critical. With new, digital ways of working becoming increasingly common across the industry, achieving this efficiency requires digital tools, processes, and workflows that previously were regarded as an optional extra. 
Today, companies who design and fabricate precast concrete increasingly need a 3D solution to provide data for precast manufacturing machines. Additionally, more and more clients and project partners require BIM and expect to collaborate using 3D models. Internally, skilled staff are harder to find and retain, and younger professionals expect to work with the latest technology. Furthermore, as budgets become tighter and projects become more complex, avoiding errors and their resulting time and cost overruns is more important than ever.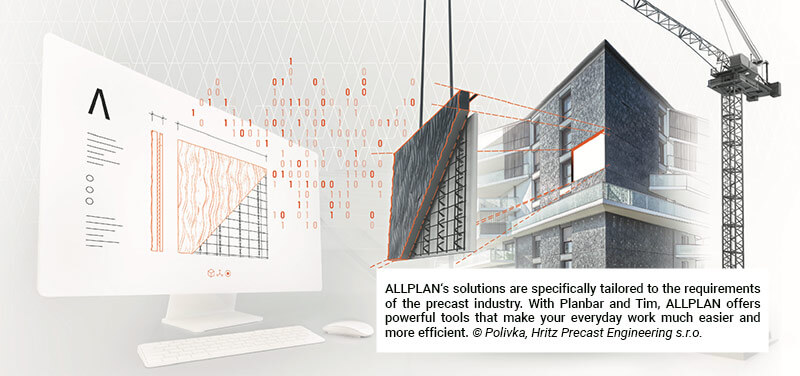 The solution lies in specialist tools that have been developed specifically for precast processes. Whether you want to collaborate more effectively with your project partners, manage your design and production process more efficiently, produce precast components perfectly each time, or attract and retain the best staff so you can take on more projects, the right software solution can help you achieve these goals.
Precast designers and manufacturers's challenges

While an increase in demand for precast products is excellent news for precast designers and manufacturers, the systems need to be in place to deal with this. Whether it is ensuring that the design and detailing of components is accurate, that projects are BIM compliant, or that manufacturing data is precise, there are a few areas that need careful consideration.
Meeting higher demand for precast components.
Precast construction becoming more popular for the many benefits it offers, additional pressures are created. Precast designers and manufacturers must find ways to design and produce precast elements even more quickly than in the past. This means either investing in additional resources, finding efficiencies, or potentially both.
Handling increasingly complex projects with precast
Designs are becoming ever more ambitious. Materials are being combined in ways previously unseen (such as hybrid timber and concrete buildings), records are being broken for scale or height, and new technologies and approaches are being adopted (such as concrete core activation for heating and cooling). Added to this complexity is the rise of remote working, with a growing number of team members working from different locations. Sharing complex design and construction information easily and without any data loss – as well as collaborating and coordinating works – are challenges that are exacerbated by remote digital working.
Managing precast projects effectively.
Keeping up with demand means that efficient workflows are required. While the 2D design and detailing process itself may not be a hindrance to completing projects, it is time-consuming and error-prone when managing changes, or for more general project management. Because any changes must be made manually to all affected components, any amendments have the potential to introduce errors into the shop drawings. 
Similarly, calculating quantities or checking part of the design takes longer as well, and can also be prone to discrepancies between documentation. This wasted time can mean the difference between delivering on time and budget or making significantly less profit.
Fulfilling BIM requirements.
More and more clients are mandating the use of the BIM methodology on their projects. Consequently, project team members such as engineering offices and general contractors increasingly expect their partners to do the same. 
In fact, as the use of BIM grows and industry professionals become more familiar with its use and benefits, many architects, engineers, and contractors are using BIM irrespective of whether it is a client requirement or not. By not adopting BIM-enabled software for precast design, detailing, and manufacturing, the number of projects that are available to bid for will become progressively more limited.
Providing accurate production data.
Industrialized construction is rapidly becoming commonplace – if not the preferred method of construction for many precast projects. The growing demand for affordable housing and rapidly rising commodity prices are further increasing the pressure on the industry to build even more cheaply and quickly.
In turn, the industry is turning to more efficient delivery methods, such as precast concrete. The rise of production machinery to reliably manufacture precast parts means that 3D design solutions are required to provide the data in an accessible format.
At the same time, the solution must also interact seamlessly with a range of various software applications, such as CAD, MES, ERP, and BIM platforms, often from different software developers and in different file formats.
Precast industry need to attract and retaining skilled staff.
The construction industry is facing skilled labor shortages globally, and the precast sector is no exception. This affects all key areas of the company – from the design department to work preparation and production. Finding and keeping staff with precast knowledge and skills is difficult, particularly with the rise of remote working. The ability to work from anywhere opens up employment opportunities that previously were not available. 
Additionally, there are fewer specialists to choose from, which is predicted to only worsen in the future – McKinsey estimates that around 41% of the US construction workforce is expected to retire by 20312, for example. Furthermore, younger professionals expect to work with the latest tools and technologies, therefore attracting and retaining young talent is more challenging.
Source: allplan.com; Allplan Precast Allplan provides several technologies for implementing automation in the design and manufacturing process, enabling easy-to-use automated workflows and better productivity. These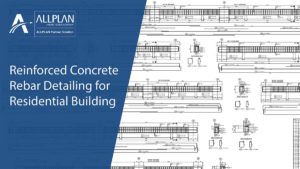 Source: blog.allplan.com What are reinforcement drawings a part of? Rebar detailing is the discipline of preparing 'shop/placing' or 'fabrication' drawings or shop drawings of steel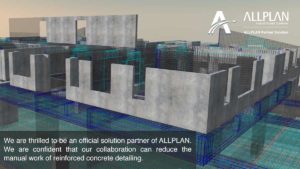 Maximise the value of your Allplan software with ALLTO PythonParts Source: allplan.com ALLTO Software develops professional add-ons that are compatible with ALLPLAN, has entered into