6 trends that will influence construction this year
We've seen dramatic changes in the construction industry over the last year. Although the challenges are immense, the evolution is incredible. In 2020, we saw a renaissance of new workflows, partnerships, and mindsets – all making the industry stronger together.
Here's some perspective to ring in the new year: "2020 bad, 2021 good." The year 2021 has the potential to be transformative for the industry — but only if firms and workers continue to build their resiliency muscles to future-proof their businesses and strengthen the industry overall. 
n the coming years, we will see project investments shift in construction. For instance, with the new administration in the U.S., there will be a renewed focus on environmental resiliency, focusing on how energy sources, infrastructure, and the built environment play a part in combating climate change. Being creative in our approach to these challenges is an AEC industry call-to-action.
Office, manufacturing, distribution projects ahead
"The supply chain issues that were rampant during the start of the crisis really presented significant business opportunities for the unsexy old ways of things like inventory and building warehouses," Stringer said. "Hopefully, we'll never be without toilet paper again."
Nonresidential construction spending and employment are likely to remain below their early-2020 peak until well into 2022 or beyond. To maintain or grow market share in a shrinking market, contractors will have to be alert to evolving demands for office space, remote education and health care, and local distribution facilities compatible with residential neighborhoods.
In short, 2021 will be another year with plenty of challenges–but more opportunities than in 2020.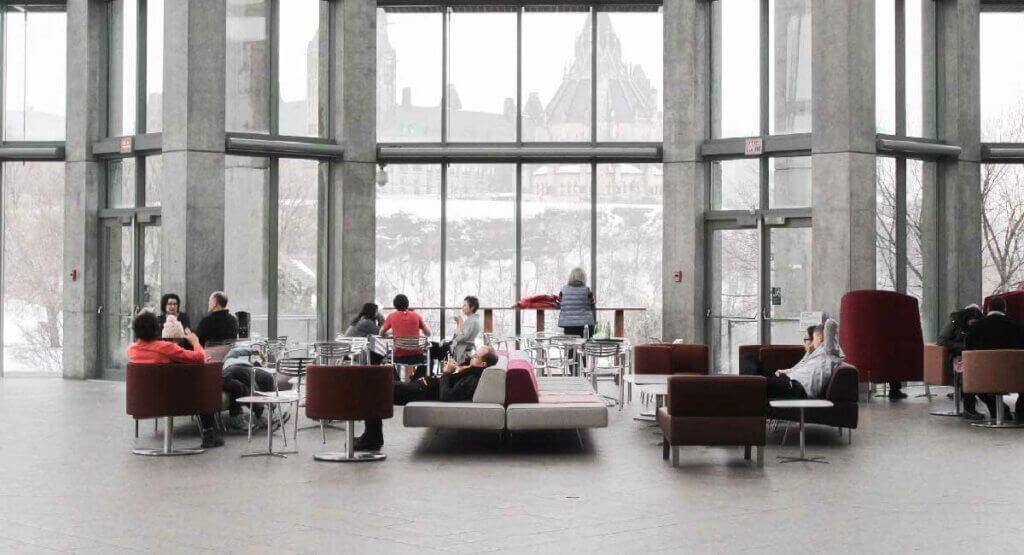 Productization Results in Powerful Certainty
Productization requires makers to think like manufacturers. Makers need to define and capture what they build, including acceptable variation, as "digital products."  "Productization will revolutionize how we build."
They need to design with fabrication and assembly in mind, defined manufacturing processes, and systems integration information. This detailed representation should be captured using powerful methods like computational design, which can automate the conversion from design thinking to execution optimization and eliminate designing, building, and operating snowflakes (custom one-offs).
DfMA and Prefabrication – Drives Platform Optimization
Connecting designers and makers using proven industrialized construction workflows improves coordination and certainty–convergence of the design and make processes–will incentivize innovators to do new things. 
Prefabrication will maximize the benefits of capabilities like digital twin and generative design and will enable the AEC-O and Manufacturing value chain to leverage technology in a consistent and connected way across the full lifecycle of the built environment, with the overall process optimization in mind.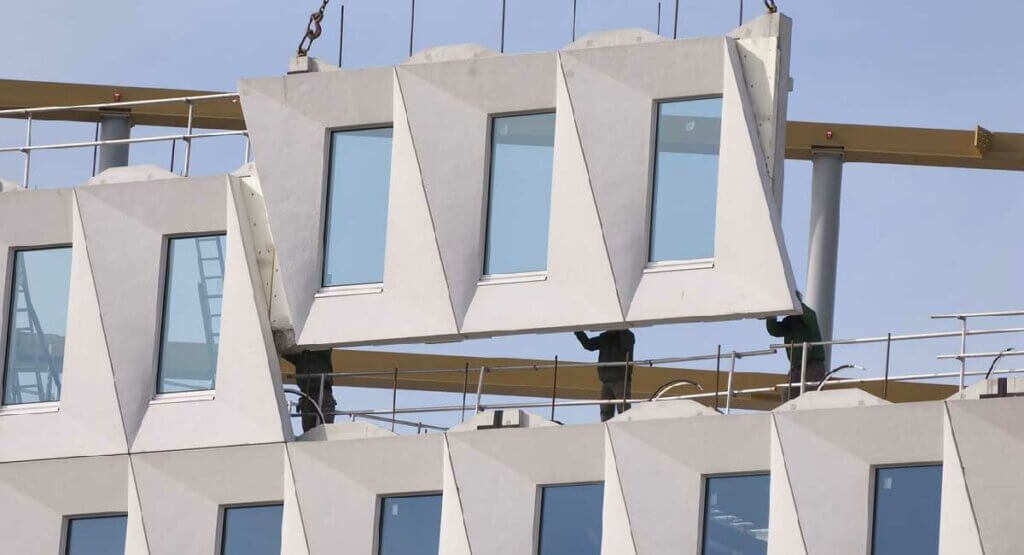 source: constructionexec.com
Renewed focus on the environment
Data center construction is one of two top-growth industries for Jones, the construction recruiter, to find specialty contractors. The other? Utility-scale solar.
For example, Fort Lauderdale, Florida-based Moss Construction highlights several of the utility-scale solar installations it has worked on in recent years in its portfolio, and promotes on its website that it is "helping our nation move towards a cleaner energy future."
But that opportunity for contractors also illustrates the widening awareness of a broader range of companies focusing on the environment.
Manufacturing/ Industrialized Construction
we will see an increase in both areas. Companies will take advantage of offsite created components and systems to reduce onsite essential activities. 
Indeed, the explosion of e-commerce has caused a boom in the sector. The most obvious change of the year has been robust development of warehouse and distribution facilities to meet the sudden rise in e-commerce.
Over the last few years, many leading construction firms have taken on new technology and increased their attention towards things like digitization as central to their work. COVID-19 has only accelerated the use of technology and digital workflows in the industry. 
For 2021 and beyond, this opens the doors to even more opportunities for businesses to reimagine how they utilize technology and data to build resiliency, including virtual collaboration, AI,  and machine learning. 
Data interoperability will be key to building business resiliency in 2021 and beyond. Interoperability means the ability for different project delivery stakeholders to effectively communicate and streamline information flow between one another, which is essential in the digital age of construction. 
Sources:  constructiondive.com; constructionblog.autodesk.com